Welcome to Toycen Corporation Machine Tool Group.
We started with a great idea, gathered input from a large user base , and incorporated that input into a next generation tool grinder. The Cuttermaster pro comes complete no optional accessories required to grinds rads , balls or necks.
CUTTERMASTER Tradition of Quality , The CUTTERMASTER Professional is the most capable Bench Top tool grinder available in the market today.
CUTTERMASTER Professional CMX Features
Bench Top Configuration
Ends, Flutes, Necks, Rads, Flats
Corner Radius and Ball End
Extremely powerful Infinitely Variable,Reversing DC Motor
Two Year Full Warranty
Made in the USA and Canada
5C Collet and Collet Adapters
Fits Cuttermaster, Darex, Rush or Weldon Air Spindles
Will Grind Left or Right Helix or Straight Flute Tools
Weldon Flat, Neck Reduction Grinds
Reamers Radial and End Grind
Annular Cutters, Saws (Side and Face Cutters)


CMX With Radius Air Spindle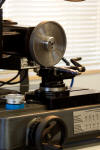 Surface Grinding Flats
Visit Our Sister Sites
www.cuttermasters.com and our YouTube Training Channel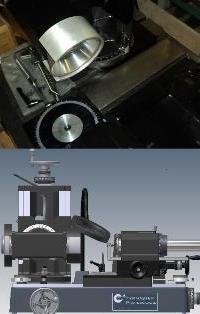 Five Years in development, the Cuttermaster Professional Bench top Tool Grinder has been designed from the ground up. Its Smooth Quiet and Powerful. The CMX is the most capable Bench top Grinder on the market today.